BORN TO STAND OUT
Bulldog Music Gear builds quality design stands and wall hangers for discerning owners of beautiful guitars.
BUYER'S INFO:
Interested in a beautiful stand?  We do not sell directly to customers but be sure to check out our

Shopfinder page. 

There you can find lots of trustworthy shops that ship worldwide. 
In case you cannot find an item on their website, do send them an email with your request. 
They can order any item you want.  You will be delivered as soon as possible! 
If you have any more questions, we would be glad to help you out:

[email protected]
***
We are very proud to present
the newest wood designs. 
Beautiful new colours and high quality woods have been added to our range of designer guitar stands! Available now!
Gunmetal Grey in a high gloss finish for the rock artists among us, beautiful Pau Ferro (Santos Rosewood) to colourmatch with your guitar, Mahogany Natural that blends perfectly with your favorite acoustic, Flamed Maple gives a light colour touch and goes perfectly with Spruce woods, and many more.

Have a look on our product pages and choose the one you have always been dreaming about!  Get in touch with your dealer and ask them to order your Bulldog guitar stand!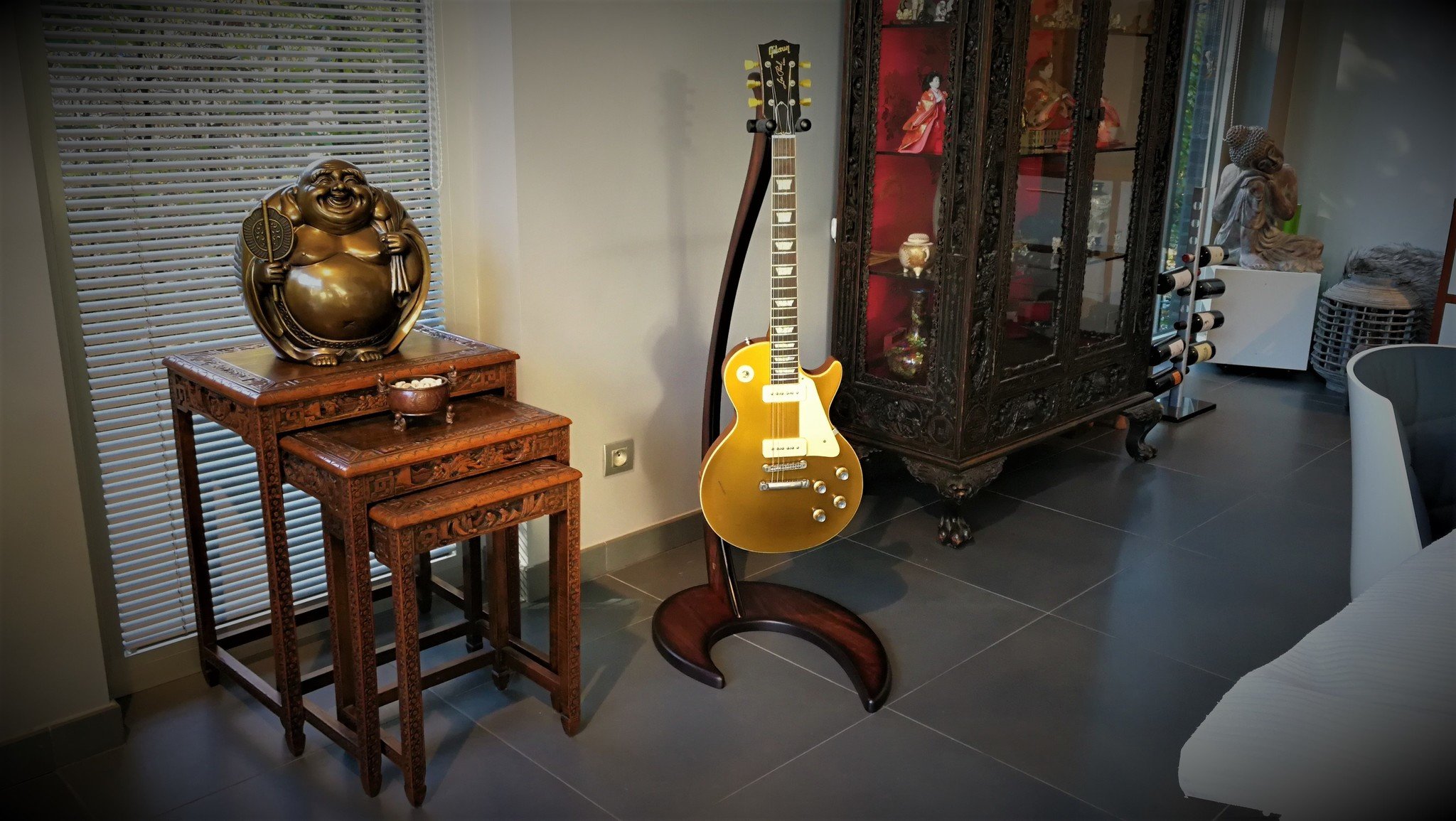 ***
Can a guitar stand improve your guitar playing experience?  Is a beautiful designer Bulldog stand safe from dogs, cats and kids?  The answer is YES!  Check out the review of our stands by
The Guitar Geek!  Enjoy!
***
Mart Hillen & Bulldog Music Gear ON STAGE!
There are few musicians who can make one guitar sound like an entire band. Mart Hillen is one of them: he plays the melody and the bass part, and simultaneously drums on his guitar.
We are very proud to present Mart as one of our new endorsees.  He will be using our stands on stage during his many theater shows.
Read our full interview with Mart Hillen here

***
Bulldog NEW Guitar Hangers!
Bulldog Music Gear introduces the new aluminum design guitar hanger.  A new and improved design, beautiful aluminum colours and additional protection make our new guitar hangers the best hanger you can buy!  The perfect and affordable gift for your guitar playing friend, husband or wife!  Don't just blend in with those standard hangers, Stand Out with a high quality guitar hanger you'll enjoy for a lifetime!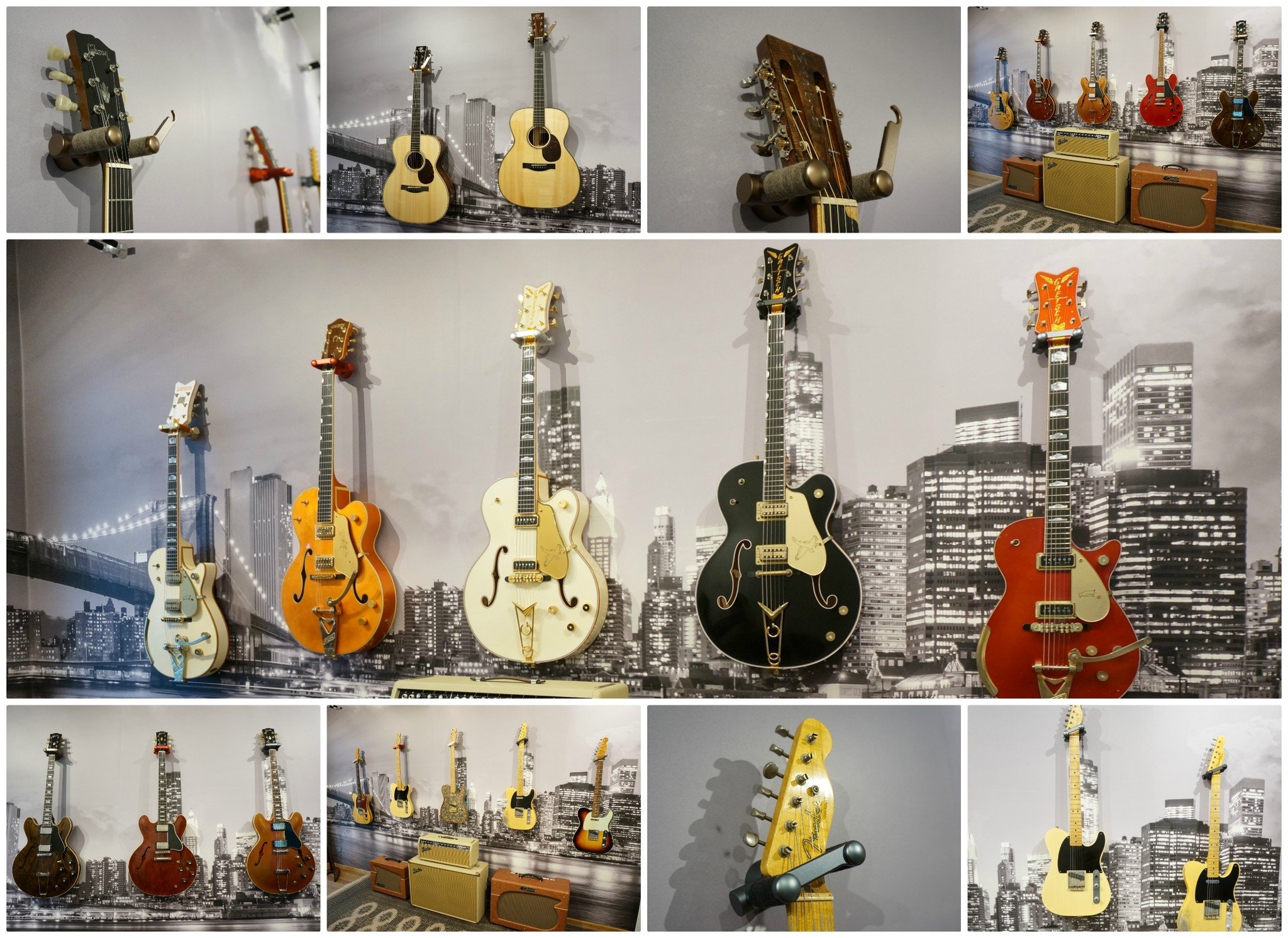 ***
Wawau Adler, one of the worlds leading Gypsy Jazz guitar players, becomes our new endorsee

Wawau Adler, a Gypsy Jazz guitar master, has just made an artist deal with Bulldog stands. 
He saw the stands and was immediately persuaded by their design.  He will use them in his home and on several of his performances.  Thanks Wawau for your support to our brand! 
Do check out Wawau on his webpage: http://wawau-adler.de/, or some nice performances on Youtube. 
Josef "Wawau" Adler, born 1967 in Karlsruhe, Germany, started to play the guitar at the age of nine and played his first concerts with 13.
Until 19 he devoted himself to jazz manouche or gypsy-swing in the tradition of Django Reinhardt – later he turned also to other jazz styles like mainstream, bebop, jazzrock and jazz-house.
Jazz manouche brings international awareness for Wawau – he gets even the attentention of the American music scene.

***
Check out our new YouTube channel.  Introducing our models, assembly video's and Jazz music by our endorsee...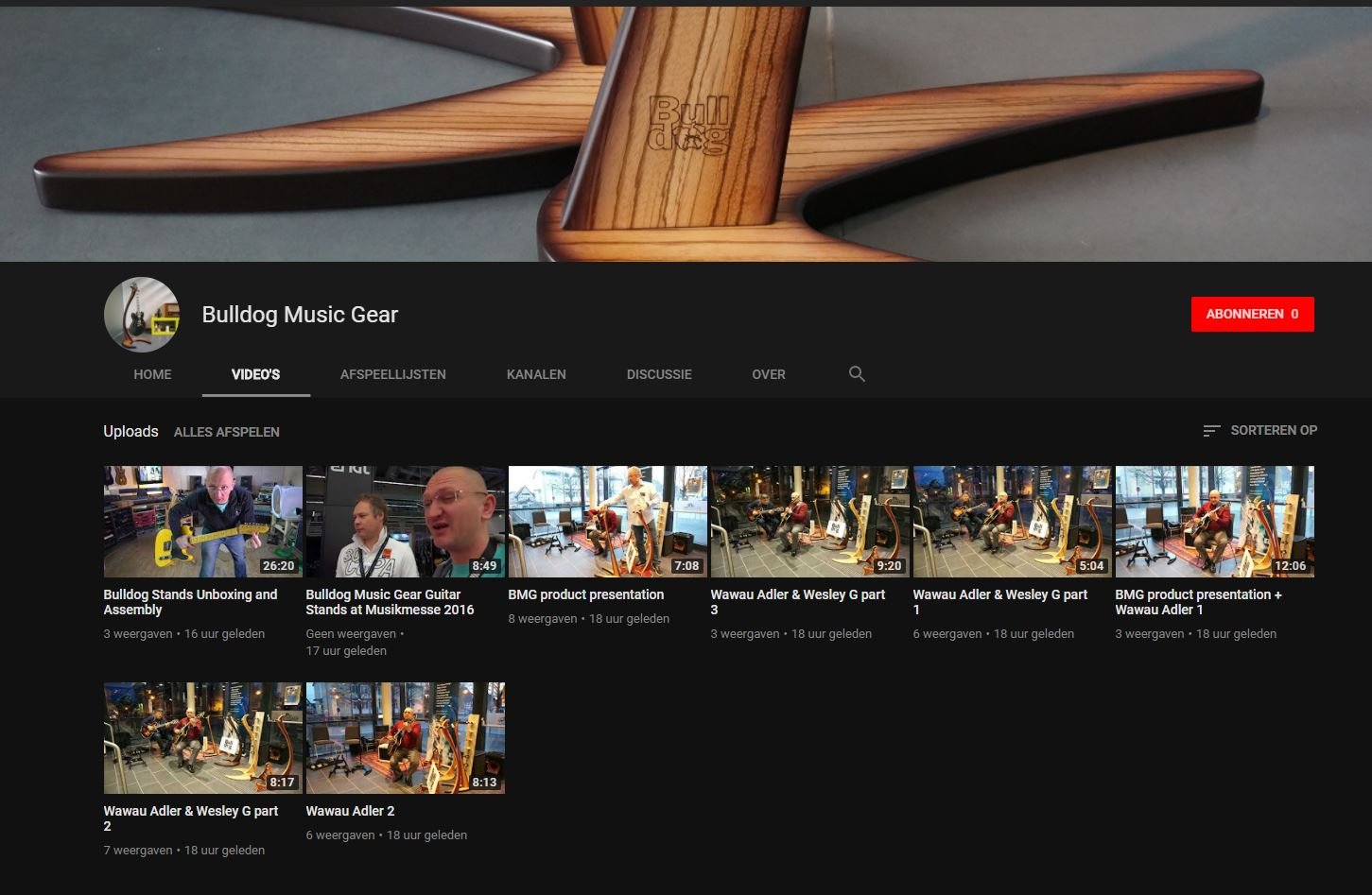 ***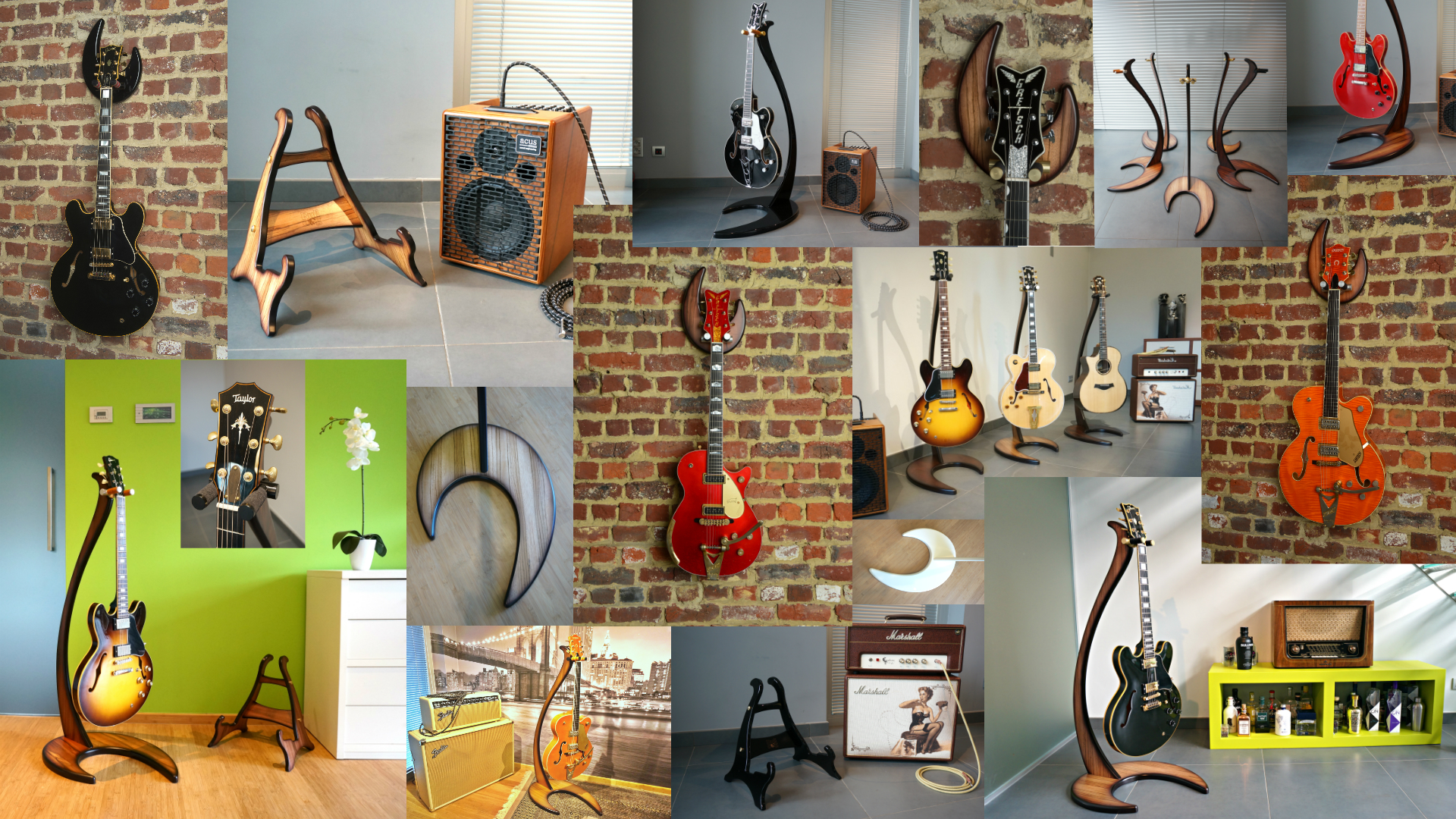 We know you love your instrument.
That is why we create stands and wall hangers that allow them to shine in every setting.
Designed in Europe. We strive to create the highest quality design stands for you electric, acoustic or bass guitars.
No detail is overlooked: exclusive woods available in multiple colours, eye catching designs, nitrocellulose safe, versatile, sturdy and beautiful.
Whether in your studio, your home or on stage, Bulldog Music Gear fits every environment.

 

HOW TO BUY
Check our SHOPFINDER section on our website
 
EUROPE
[email protected] – www.face.be
 
REST OF WORLD